For Small Business and tinkerers, the Server Essentials from Microsoft continues to be one of my favorite best-kept secrets. I've set these up at small-business consults since 2010 when it used to be Windows Home server which itself was a descendant of Small Business Server. The most "Essential" elements of why I can be please with this over-and-over again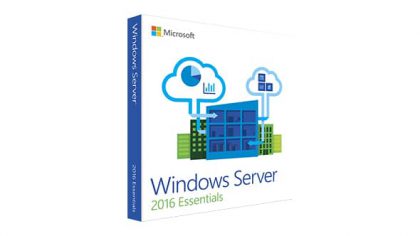 Ease of management
Sampling of the best-of technologies available from Microsoft
I just finished going through this absurdly useful guide to migrate an existing client from Server 2012R2 Essentials to Server 2016 Essentials, and it reminded me how incredibly easy the Essentials line makes management for a very small-scale operation.
The admin dashboard alone makes management of this, and particularly support for a small Essentials domain the easiest gig available. Everything an admin for a larger enterprise-domain is actually available in some small slice in this product. And of course since it's Server 2016 under the hood it can be manipulated in an enterprise fashion in case you want to.
The add-ons that are available to the average small-business would take dozens of hours of consulting and troubleshooting to get setup:
Storage Spaces
User Experience Virtualization
DirectAccess
Scheduled Backup
Automated health reports
Connections to O365 if you have it (great for non-profits btw)
I did the upgrade to move off of failing hardware, and I didn't actually see any compelling reasons to update from 2012R2 to 2016 while I was working on this, but it was by request.
During the review of differences between 2012R2 and 2016 however I did find only one sad caveat; the Microsoft Streaming pack doesn't yet work on this version. Womp womp.
If you haven't checked out Essentials before and you need to setup a domain where you will NOT have the luxury of a full-time IT admin you can lean-on for everything, you must do so. It is the most supportable and competitive way to get small businesses the platforms they need to continue doing business in the modern environment.